1500 Heavy Duty Industrial Slide-folding Door Operator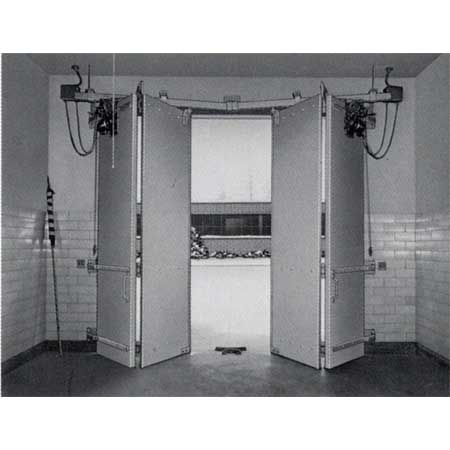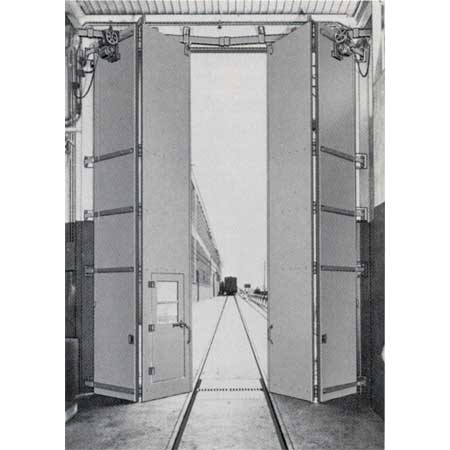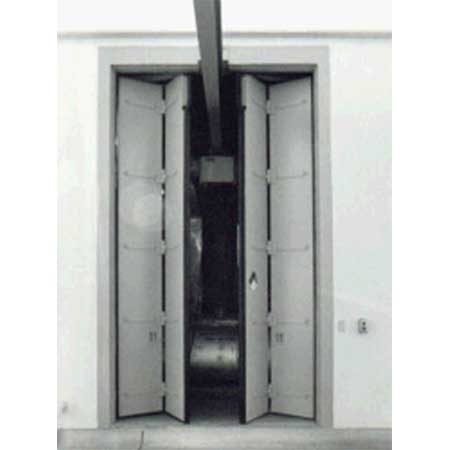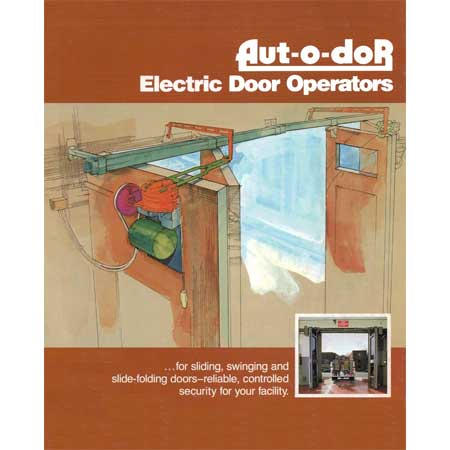 Click Here to Request a Quotation on a Industrial Electric Operator by our sales team.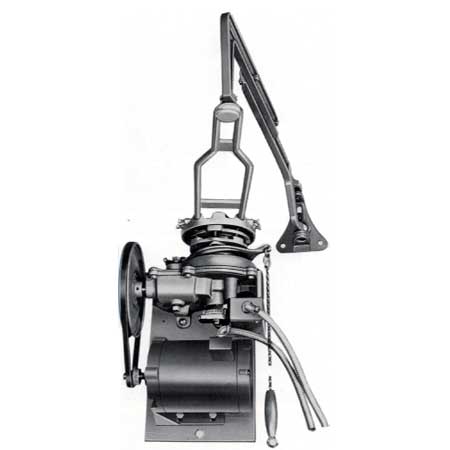 1500 Heavy Duty Slide-Fold Operator shown without weather resistant cover.
Note: Operators used on openings between 7'-0" and 8'-6" in height require a cover.

Designed for use on either of the following:
(2) Two doors folding one direction.
(3) Three doors: (2) Two doors folding one way, one door the other way.
(4) Four Doors: (2) Two doors folding one direction, the other (2) two the opposite direction.
The 1500 operator provides reliable door control under heavy usage conditions. One operator is used one per set of doors. Models are available in 1/2 and 1 hp sizes for either single or three-phase current. Three-phase current is highly recommended for best all around operation. For doors opening "in", the operators are mounted to the face of the door. For doors opening "out", they should be mounted to the lintel above the doorway. For installations with insufficient headroom, the operator can be mounted to the outside face of the door with a weather-resistant cover (optional extra). The doors are operated by a sturdy, simple crank and connecting arm movement using the harmonic motion principle for smooth, gradual starting and stopping. A safety friction disc clutch drives the crank arm and helps protect doors, motors and others mechanisms from damage in case other door comes in contact with an obstruction. Door travel is controlled by automatic limit switches. When the doors are in a closed position, they are automatically locked. Manual operation is provided by a pull chain emergency release.
Correct speed for efficient, safe door operation.
Instantly reversing ball bearing motor with reserve power.
Heavy duty safety clutch to protect personnel and equipment.
Top-quality cut gears that operate in a bath of oil.
Sturdy, reliable emergency release for manual operation.
Optional selection of controls to give custom door control.
Precision built limit switch, with silver to silver contacts, for exact control of "open" and "close" limits.
Harmonic arm action assures smooth, gradual starting and stopping action...an exclusive Crown Industrial "Aut-o-doR" feature.
Top, NEMA-rated, reversing starter with double break silver to silver contacts--115 volt control circuit...with overload and under-load protection...in steel cabinet with padlock attachment.
Standard Exposed Slide-Fold Hardware for Electrically Operated Applications
For openings up to 18'-0" Wide.
Each door panel can not exceed 500 lbs.
For openings up to 18'-0" Wide.
Each door panel can not exceed 1,250 lbs.
Doors up to 20'-0" tall.