Documents & Downloads
Documents & Downloads
Technical Data
Technical Data
Purpose:
Hookbolt style of lock for sliding doors with 1-1/2" backset. This is a ANSI Grade 1 lock.
Function:
5/8" x 1-3/8" Stainless steel hookbolt with 13/16" throw activated by a pivot mechanism to provide maximum security for wood or hollow metal doors.
Operation: 360° turn of key or thumbturn throws or retracts the counterbalanced bolt. Key can be removed only when bolt is in a positively locked or unlocked position. Lock accepts any standard 1-5/32" diameter mortise cylinder or thumbturn from either or both sides. Cylinder must have MS® dimensioned cam.
Eight-ply laminated stainless steel. Center ply has alumina-ceramic core to defeat any hacksaw attack, including rod-type "super" hacksaws, while hook shape repels pry bar attempts to "spread" the door from its jamb or lift it off its track.
Note: Strike Plates, Stike Boxes, Thumb Turns, Cylinders, and/or Trim Rings are sold separately.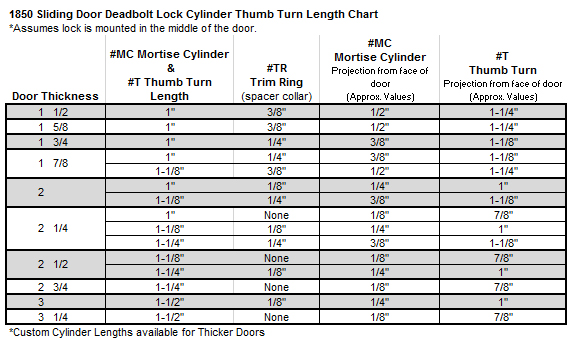 Customers who bought this item also bought