Technical Data
Technical Data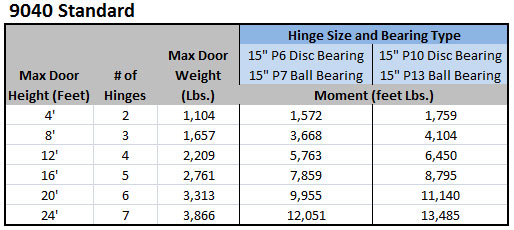 3) Calculate the "moment" value of the hinge set for your application
(Width of Door in feet) X (Weight of Door in pounds) = Calculated "moment" value.
Function:
Full surface strap hinge for use as a center hinge on a slide-folding door application. The offset in the hinge (3/4" or 1-1/2") allow hardware to be attached between the doors. When the doors are in the folded into the full open position, they will not hit the hardware.
Use hinge back plates when bolting through non-reinforced doors.
No Fasteners Included.
Customers who bought this item also bought